I struggle with my faith because God has left me to suffer, says Kate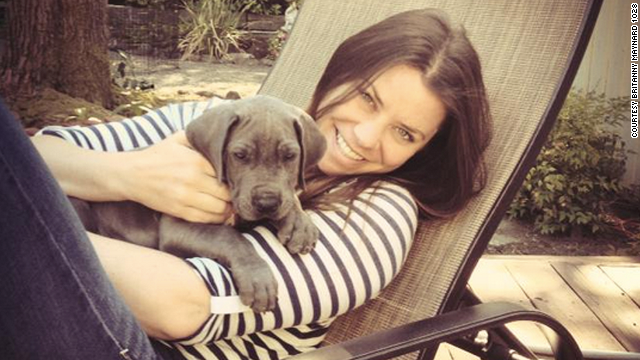 By Lorna O'Neill
A FORMER nun who is losing the power to speak, has told how she struggles with her faith today "because God has left me to deal with such suffering."
Kate Tobin, from Lismore, Co Waterford, has only recently turned 50 but she wants the right to die.
Kate, a former nun, who had helped people from all walks of life, even visiting notorious killers such as Myra Hindley and Rose West, in prison – suffers tremors and pain every day of her life.
She was diagnosed with Multiple Sclerosis three years ago and the condition has ravaged a once active body.
As she sits by her computer day-in-day-out, Kate wishes for death to come to escape the life she now leads due the terminal condition.
The MS has progressed.  My voice is going.  Soon I will be no longer able to speak.
"My mobility is gone now and I am in a wheelchair.  I used to be an active woman.  I used to go for walks and had freedom.  Now I want to die.
"I am losing control over the MS and I have no indication how much longer I have to live now but hopefully a consultant will let me know in January." Kate said.
"I am struggling."
Though Kate once had a strong faith  – she was once a Harley Street nurse and then a nun – carrying out a great deal of charity work, she just can't see why God would make her suffer.
The illness has been a huge test to her faith and the she is angered that she cannot have the freedom to choose to end her life due to the illness that is crippling her.
I was a nun and I had great faith.  Now, I have a almost no faith – it is tiny to how I felt before.  I find it hard to cope and focus on a God who is making me suffer like this.
"I get a lot of spasms, where my left leg and hand and sometimes my whole body starts to shake uncontrollably and the pain that goes with that is bad.
"I am now on patches to cut down on my salvia because I was choking.
"If I could die, I would be much happier and I would go in a week.
"I would be among the first to opt for the right-to-die if it was legal in Ireland.
" Some people find it hard to understand but all they have to know is, I have no quality of life and the pain is immense."
Kate is afraid of losing her eyesight also.  She says it is "fading rapidly."  The thought of losing her speech and sight is a terrifying prospect to the woman who once devoted her life to helping others.
"I love nature.  I love to see the trees outside and the birds.  I even love to watch the rain or see a sunny day.
"There is so much in this world to look at. Even looking out the window, though I am stuck here most of the time, helps me somewhat.
"Now, imagine if I can no longer see the beauty surrounding me.  If I can also not speak to communicate with people.
"Half my senses are gone.  I feel this illness is robbing me and society forces me to be brave, when I shouldn't have to be.
"I should be able to be at peace – and choose when enough is enough."
Kate has become friends with Tom Curran, a right-to-die campaigner, who spent years lobbying for the terminally ill to be able to set their own time to die.
Tom spoke to Ireland Today recently about his partner Marie Fleming, who died after a long battle with the Irish legal system to see the right-to-die legalised.
Marie, 59, who also suffered MS, died five days before Christmas 2013.
Last February the Supreme Court in Canada recognised the right of consenting adults, who endure intolerable pain, to end their lives with a physician's help.
The country gave its Parliament a year to design a group of laws to govern assisted suicide.
While in October, California joined five other U.S states to allow terminally ill patients end their lives legally.
That bill was partly motivated by the case of terminally ill Brittany Maynard, a cancer patient from California, who moved to Oregan to end her life.
Brittany, 29, suffered an aggressive brain tumour and in January she died peacefully surrounded by her family.
Brittany became a right-to-die advocate and spent her last months rock climbing, travelling and spending time with her beloved husband, Diaz, who she had only married in September 2012.
Brittany's message was that she did not want to spend the last period of the six months she had to live, in hospital.
Kate admires such people and though she is too ill to travel to the assisted dying group, Dignitas in Switzerland, she wishes that Ireland would implement the right to choose in to Irish law.
Some countries are giving people the right to take her own life – I feel it should be legal in Ireland too.
"It is so frightening, to sit here and suffer and slowly lose your capacities.
"I am powerless to change that.  Soon I won't be able to see, to talk, to do anything.
"I think my bravery is forced upon me.  I am going to die but I want to die in my own time and not when this illness decides it will eventually take me.
"Not when Enda Kenny, or whoever comes after him decides, they will change the law to represent people in suffering.
"No-one would choose this unless they were in terrible suffering.  My weight is falling off.  If my weight goes down much more, I will be tube fed directly in to my stomach overnight.
"It is hard to eat because my appetite is going and my swallow is gone.
"The life I had, that I enjoyed, is gone."
Kate said she believes the work that Tom Curran and Marie Fleming did to highlight the right-to-die issue has helped changed perspectives in Ireland.
She believes if there was a referendum tomorrow that Ireland may just back the move to give those in suffering a choice to decide their own fate.
"A lot of people if they felt this way, would want to be able to say that's enough," Kate said.
"I feel the state is cruel, to let this disease work its way to the end when I will be totally paralysed.
"I will have no speech, may be blind and I will depend on signals.  Why allow that to happen to a human being?
I want to see nature, to see the seasons changing – everything and if someone says it's raining I would like to look out the window and see the raindrops as they hit the ground.
"But MS is cruel – and I am slowly being deprived of speech and sight.  I will still have my hearing, so I will hear people talk but won't be able to answer their questions or take part in the conversation.
"If you felt this way – if you knew it was your near future, perhaps you would understand."